Epoch Times report (https://www.epochtimes.com/b5/14/7/4/n4193032.htm)
How do foreign countries view Taiwan's tourism resources? Just in the past June, the exciting news was that Georgia Straight, the largest comprehensive weekly magazine in Western Canada, praised Taiwan's success in building a bicycle tourism kingdom in recent years, emphasizing that "it is enough to be a destination for bicycle tourism." The reputation of 'Netherlands' rivals 'Denmark'."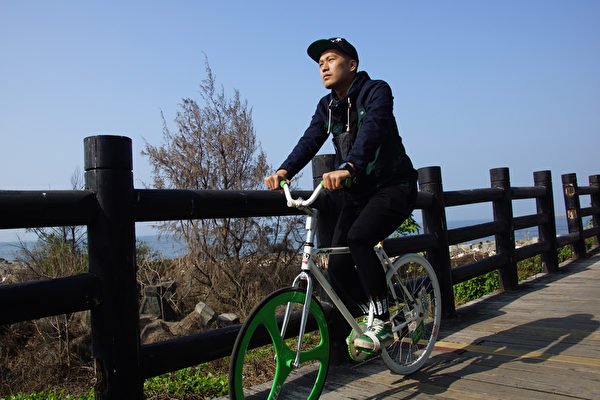 The article also quoted a CNN report stating that Taiwan's Sun Moon Lake is listed as one of the top ten bicycle tourist attractions in the world. In addition, Taiwan's famous Taroko Gorge cycle track has climbed 105 kilometers for a long time to a height of 3,275 meters.
The article reported that Canadian Olympic Cycling Team player Zachary Bell said that in February (102), he participated in the 8-day West Coast Cycling Race in Taiwan and fell in love with Taiwan's challenging race routes and beautiful scenery.
Vancouver Acting Mayor Kerry Jang once traveled to Taiwan with his wife in September last year. He likes Taiwan's cycling tour plan very much. He thinks that the bicycle lanes designed in Taiwan are very good and are very suitable for people like him who are not very good at cycling.
In the past 10 years, Taiwan has invested more than 1 billion US dollars to build bicycle lanes in Taiwan. Currently, there are 80 bicycle tour routes in Taiwan, with a total length of about 3,000 kilometers.
The Light of Taiwan Leading shock absorbers start good circulation Taiwan
Not only in the bicycle lanes and bicycle tourism resources, but also gradually emerging internationally. The innovative research and development of bicycle components also leads the world. It has developed a leading bicycle shock absorber with great safety and shock absorption effect, which has passed EU regulations. 100,000 vibration tests, won the 2012 Taipei International Bicycle Show Innovation Design Award.
Supernormal Technology, which sells as an agent, said that when they participated in the exhibition again in 2013, a foreign buyer frankly said that they had bought the product back and originally wanted to ask someone to copy the product. But after trying for 3 years, it has never been successful. It can be seen how difficult the invention of this product is.
Different from the traditional front fork shock absorber, with a stroke of 55mm~140mm, the innovatively developed faucet shock absorber only has a mini travel of 14mm, the center of gravity changes little at the moment of braking, and it is not easy to roll over. Acid discomfort, but also DIY self-installation, free of disassembly and minimal lubrication maintenance.
Just as Taiwan's bicycle tourism resources are gradually being valued by foreign countries, Guo Minhuang, general manager of Supernormal Technology, also hopes that this leading shock absorber innovatively developed by MIT can improve the riding experience, create greater comfort, and bring new benefits to the bicycle leisure group. The well-being of the company has become the new light of Taiwan while being valued by different international buyers.
To catch up with the internationalization of this bicycle trend, "I hope to have the opportunity to share Taiwan's good products with the world, to shine in the world, and to introduce good products to Taiwan, creating a cycle of goodness!" Guo Minhuang and his super-tech colleagues common desire. ◇